When updating to OBS Studio version 24.0.5 (or newer), it is possible that the NDI plugin is no longer present, which is needed for OBS Link to function.
In this case, please update to the latest version of OBS Studio:
https://obsproject.com/download
After the installation is complete please download and install the NDI plugin from the link below (in some cases it may be enough to just reinstall the plugin, if you already on the latest version of OBS Studio):
https://github.com/Palakis/obs-ndi/releases/download/4.7.1/obs-ndi-4.7.1-macOS.pkg
To install the plugin you may have to hold down the Control key on your Keyboard and click onto the installer package.
Quit OBS Link from the Menu bar in the top right corner.
Afterwards, please open the Finder > Applications and restart OBS Link
In the preferences of OBS Link you should be able to verify the current version of OBS Studio: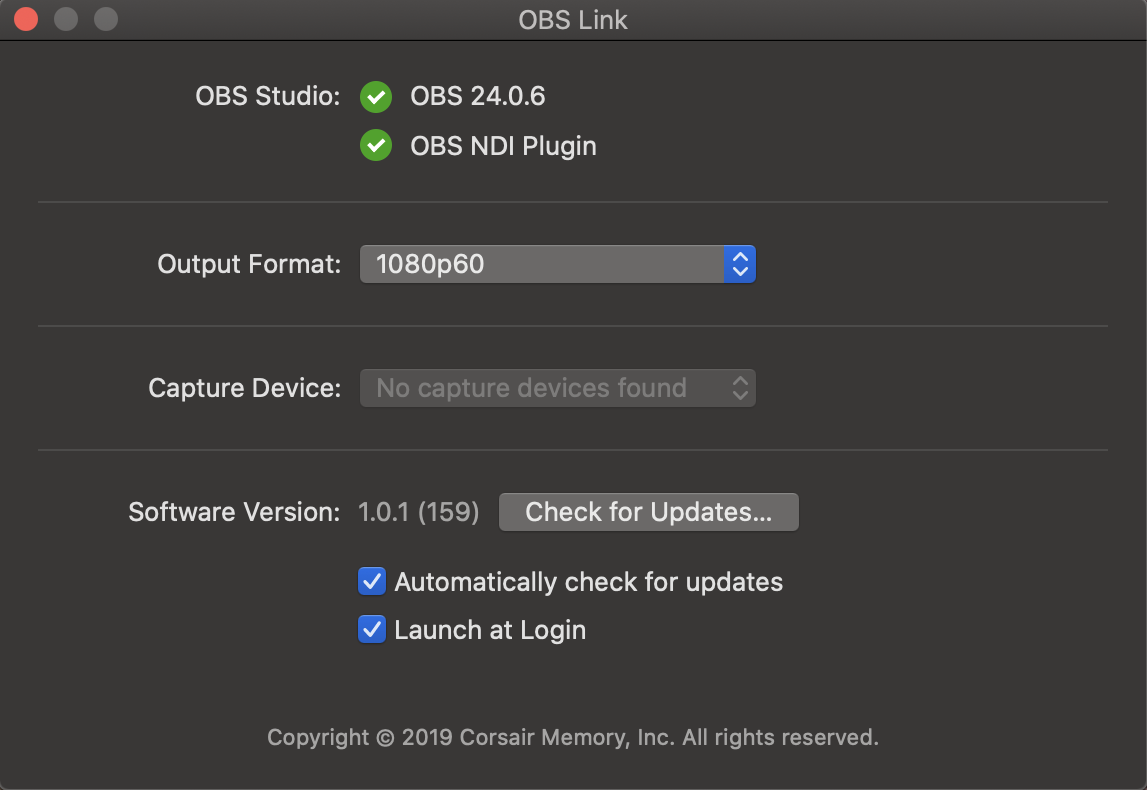 Please reopen OBS Studio and check if you can select the NDI source:
https://help.elgato.com/hc/en-us/articles/360031363132-OBS-Link-Setup
If it should still not work as expected, then please contact our Support Team here.