This guide will show you how to save your Camera Hub settings directly to Facecam's built-in flash memory.
In this guide:
---
Save Settings to Facecam
---
1) First, open up Camera Hub, and set the settings you want for the best possible image quality.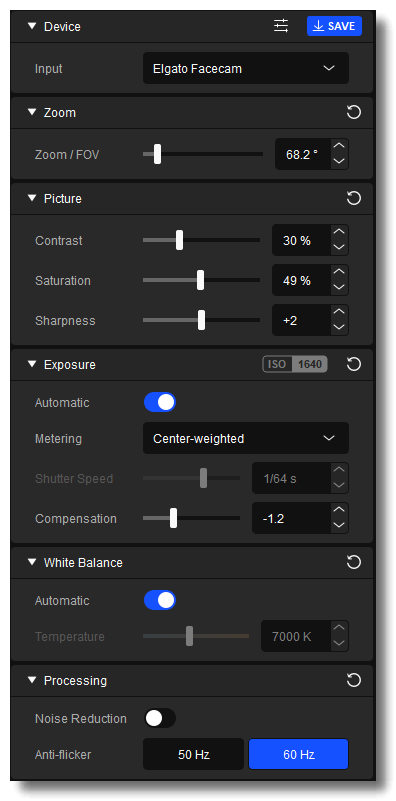 2) After your settings have been finalized, navigate to the top and look for the blue "Save" button in the devices section.

3) Once the settings are saved, you should see a white checkmark, indicating that your settings have been saved directly to Facecam.

If no settings have been changed or updated, the Save button will appear greyed out, indicating that nothing needs to be saved, and your chosen settings are saved on Facecam.

---
Settings not saving correctly
---
If settings are not being saved to Facecam, or certain settings reset even after they are saved, a firmware update can help.