This guide will go over how to set up Facecam with Zoom.
---
Requirements
---
Elgato Facecam
Zoom
Elgato Camera Hub (Optional)
---
Setup Steps
---
1) Open Zoom and navigate to the top right corner of the settings menu.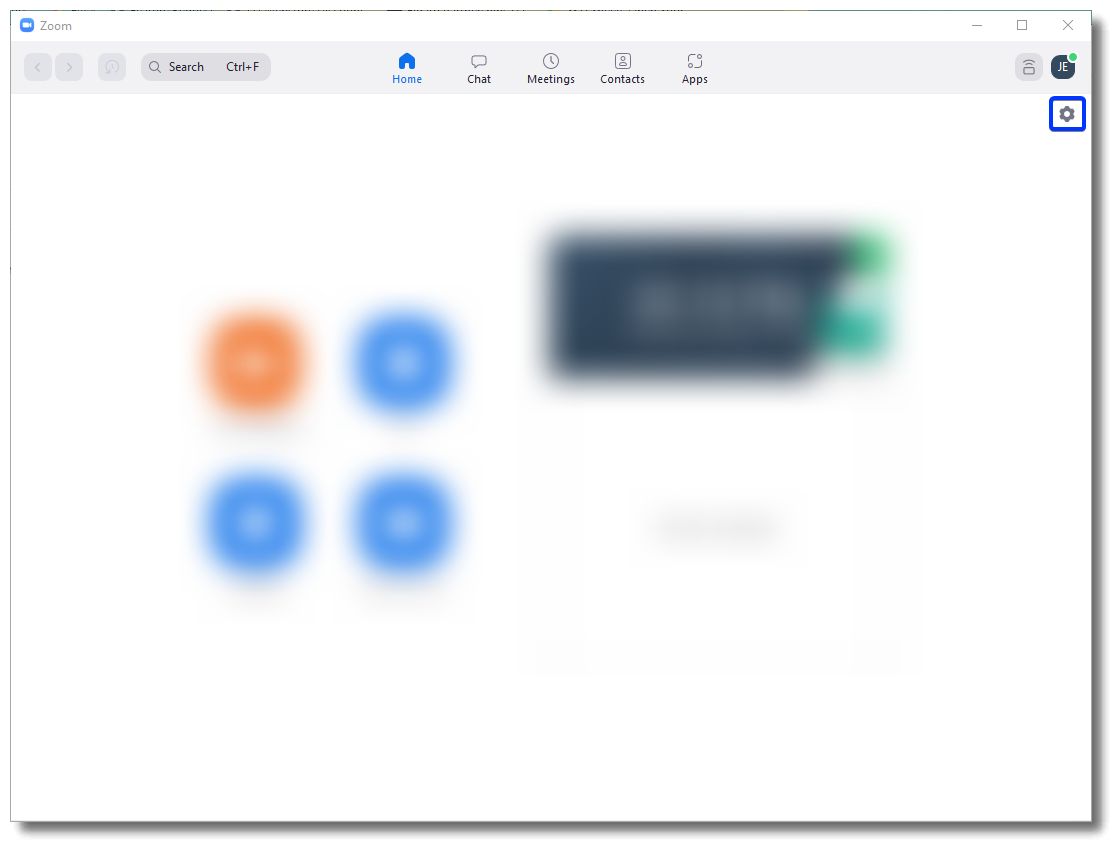 2) Once the Settings have been opened, click on Video.
3) Click on the Camera dropdown menu and select Elgato Facecam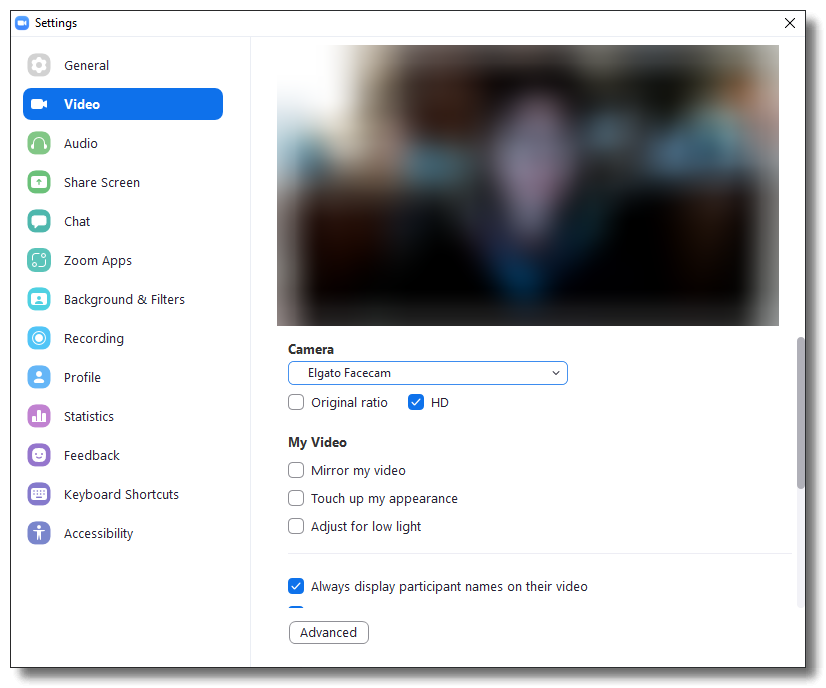 4) Check the HD box to enable HD video inside Zoom.
---
Adjust Video Quality
---
Currently, Zoom offers minimal camera control to adjust video quality. Elgato Camera Hub offers a Compact Mode, which allows you to adjust the Picture, Exposure, Zoom & White Balance.

For more information regarding video quality, please check out Optimize Facecam Image Quality.