EpocCam can be used in Restream Studio to provide a high quality wireless webcam solution directly in your browser. This guide will go over how to use EpocCam with Restream Studio.
---
Requirements
---
For full EpocCam setup instructions, view this article.
---
Setup EpocCam as the webcam in Restream Studio
---
1) Open EpocCam on iPhone or iPad
2) Open a web browser on a PC or Mac and navigate to https://studio.restream.io/
Depending on the Web Browser, you may be prompted to select your Camera and Microphone. Select Allow. Otherwise, your web browser will prevent EpocCam from being selected as a camera source.
Below are some example messages you may see:
Mozilla Firefox: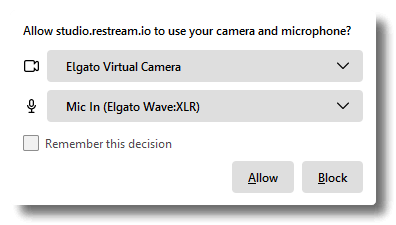 Google Chrome: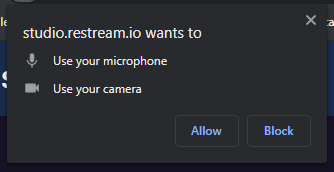 Some web browsers may prevent 3rd party webcams from being used. For a list of supported applications, check out this list.
3) EpocCam will automatically be selected as the webcam and turned on.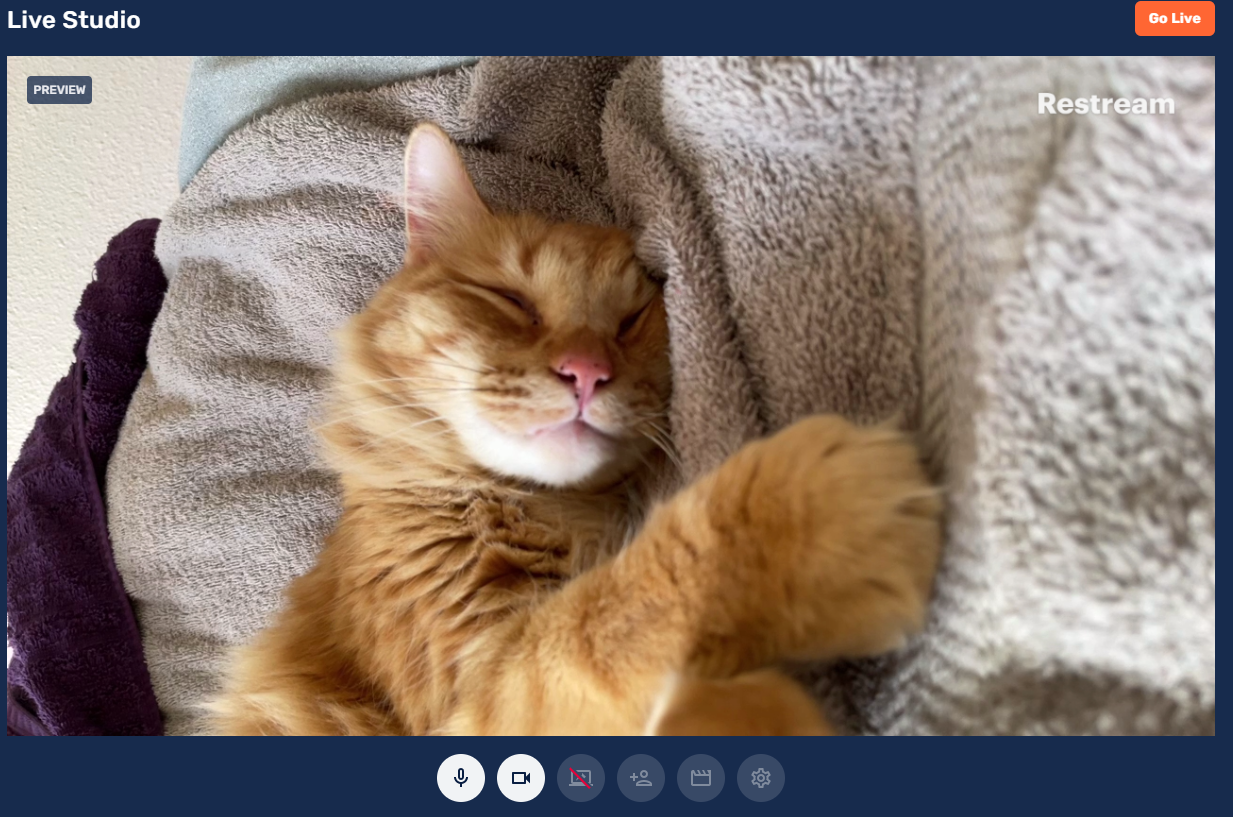 ---
EpocCam doesn't automatically appear
---
1) Click on the

Restream.io Settings.
2) A new window will appear. Select Video on the left-hand side.
3) Under Video input, select Elgato Virtual Camera.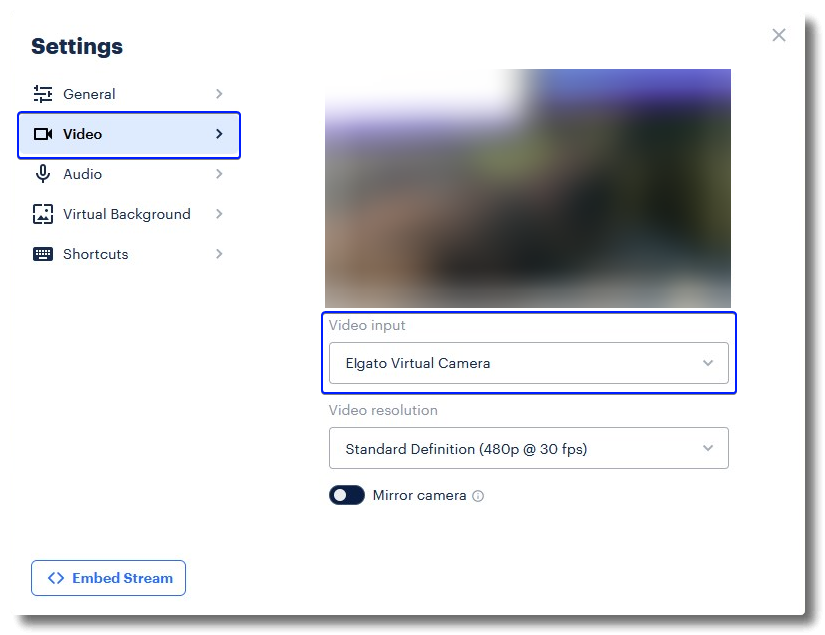 ---
Troubleshooting
---
EpocCam cannot be select as the camera in the Video Input menu.
- Make sure EpocCam has been properly installed. A setup guide can be found here.
- Restart the browser that is being used.
- Try a different browser.
- See this article for further steps.
EpocCam is the selected camera, and the app is open, but the app does not connect to the computer.
See this article for steps to resolve issues with connectivity.
EpocCam video is laggy or stutters.
See this article for tips to resolve video issues when using EpocCam over Wi-Fi.
Which devices does EpocCam support?
Here is a full list of devices that EpocCam supports