If EpocCam is not working as expected, please try these general troubleshooting steps first.
---
Windows
---
1) Open the Windows Task Manager Services tab to make sure both Bonjour-service and EpocCamService are running.
2) If not, start them by right clicking and choose "Start Service".
3) If you cannot see Bonjour-service or EpocCamService, please (re)install the required Windows drivers.
---
macOS
---
1) Open Activity Monitor
2) Highlight "EpocCamDeamon", and choose the "X" icon at the top left corner of the window to Force Quit it.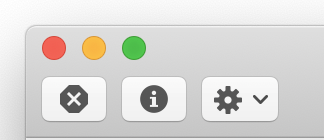 3) Try to connect to EpocCam again.