To control Light Strip via Elgato Stream Deck, you will need to download two things:
Elgato Stream Deck

software version 4.0 or later

Elgato Control Center

software version 1.1.3 or later
You can get those here:
https://www.elgato.com/downloads
---
Light Strip - Stream Deck Setup

---
Once you launch Elgato Stream Deck software, go to the Control Center section.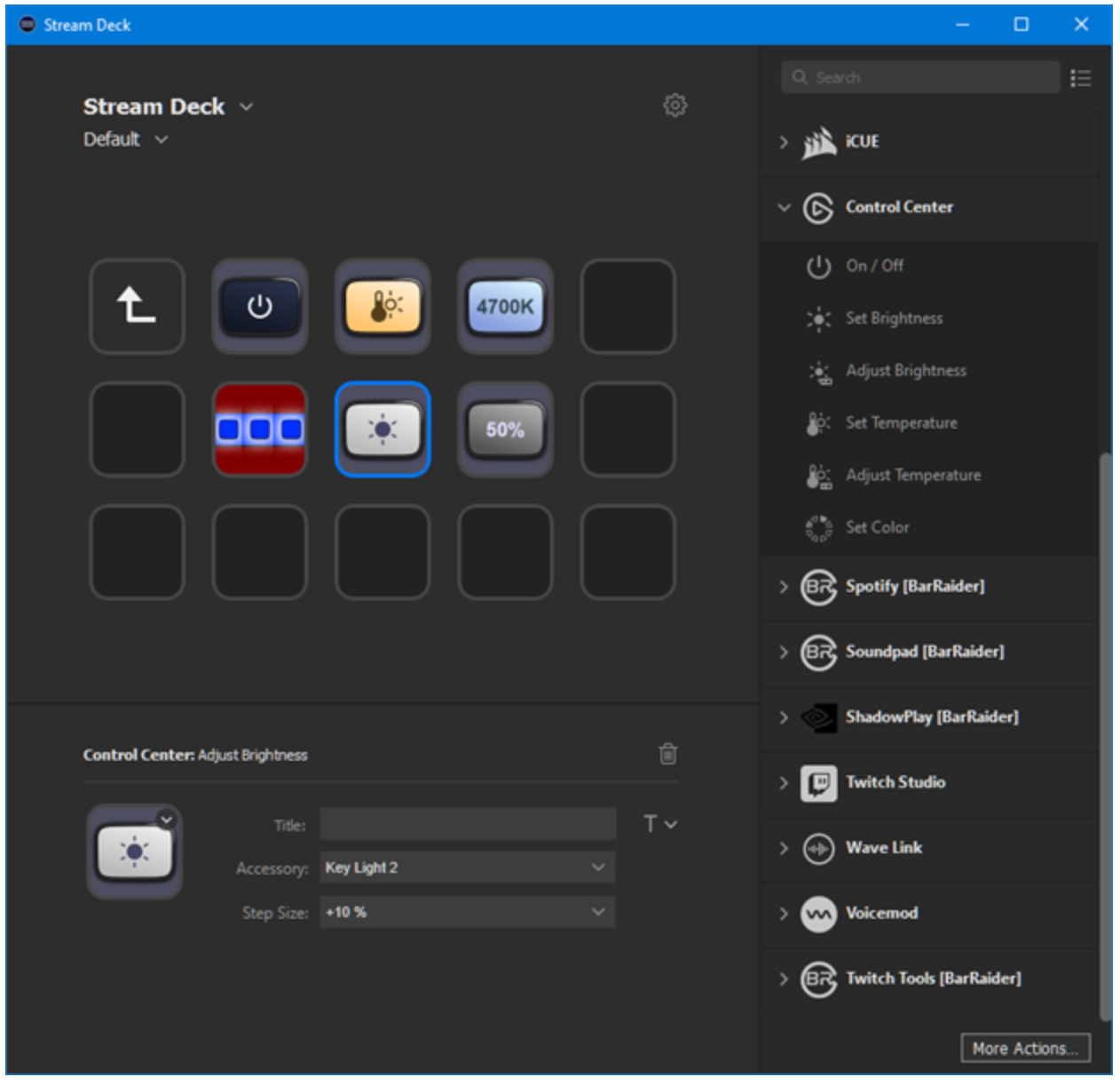 You will find the Elgato Light Strip controls there:
On/Off
Set Brightness
Adjust Brightness
Set Temperature
Adjust Temperature
Drag any of these Actions to the left, on the keys you prefer. Setup up each Action according to your needs.
---
Light Strip - Not Listed Under "Accessory"

---
If Light Strip is not appearing, ensure the computer is connected to the same network/router that Light Strip is connected to. Otherwise, you won't be able to control the Light Strip.
For more information: Elgato Light Strip - Not Found by Control Center